Stephen "Steve" Coy (Harrow, United Kingdom, March 15, 1962 - Bogliasco, Italy, May 4, 2018) was a British musician, producer, compositor, manager, and singer, mainly known for his work in the band Dead or Alive. He has been one of the most outstanding members of the band besides vocalist, Pete Burns.
Career:
[
]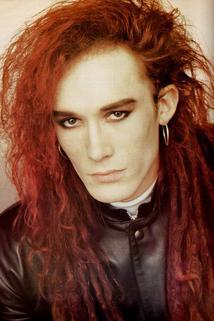 Coy was mainly known for being a member of the British band Dead or Alive, which was formed in Liverpool in 1980 with the leader and vocalist Pete Burns and, in 1984, the multi-instrumentalist, Steve Coy. Burns was in charge for four years, of giving a space to this band with an androgynous style that captivated and influenced other figures of the decade like Boy George of Culture Club. There he played not only as a drummer but also as a chorister, keyboardist and guitarist.
Other members of the group were Mike Percy (bass), Tim Lever (keyboards/sax) and Wayne Hussey (guitar).
The band became known worldwide thanks to songs like the cover That's the Way (I Like It) by the band KC & The Sunshine Band, You Spin Me Round (Like a Record), In Too Deep, Brand New Lover, My Heart Goes Bang, Lover Come Back To Me, among others.
After nine years of many hits and Mad, Bad and Dangerous, a penultimate album in 1987 that turned out to be a failure, two members of Dead Or Alive separated, but Burns and Coy always stayed together until the death of the vocalist in October 2016.
From 1994, Steve Coy apart from being a member and percussionist in the band also became the producer of the band. Years later, he also became the manager of Pete Burns.
He worked as a soloist on a project called Bristar Records, a record label that he created.
Death:
[
]
On May 4th 2018, Coy died at the age of 56. He passed away in a hospital in Bogliasco, Italy, after a period of severe illness. He was in Italy to work on a new studio album for Dead or Alive, work that was possibly incomplete.